Beach Party at Robbins Island
Food Vendors, Beer Garden, Music, and Fireworks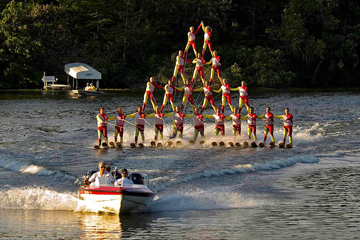 7:30 pm "The Little Crow Ski Show"
The Little Crow Ski Show is FREE, a free will donation will be taken at the intermission.  We will also announce the Willmar Fests Raffle Ticket winners!

8:30 pm FREE Concert with Brat Pack Radio

For 14 years and running now, Minnesota-based Brat Pack Radio has been performing far and wide across the globe. From Midwestern venues & festivals near home, to the Russian coast, European riverboats and 1,001 points in between, they continue to turn heads with a polished, high-energy, non-stop Supershow that can only be described as seriously fun.
10:00 pm Q102 and Lakeland Broadcasting present "Works Over Water" Fireworks Show
After the Fireworks – More Music from Brat Pack Radio!