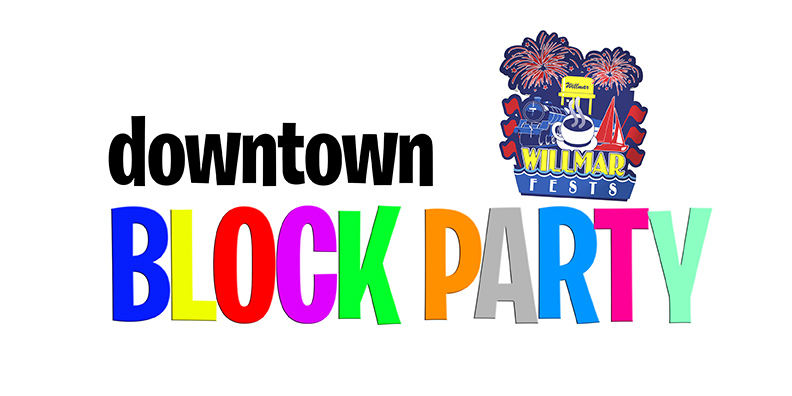 The Willmar Fests Block Party is held Thursday evening of Willmar Fests in Downtown Willmar.  It features performances from various area groups, the Junior Coronation, and the Willmar Fests Kiddie Parade.  All the activities kick off at 5th Street and Becker Avenue in Downtown Willmar.
Block Party Schedule
Thursday, June 24th
4:15 pm – Block Party Kick off
– Meet the Willmar Fests Queen Candidates
– Crowning of the Willmar Fests Junior Royalty
5:00 pm – Dunk Tank with Local Leaders benefiting Hope for Our City
– 5:00 pm – Willmar Fire Chief Frank Hanson
– 5:20 pm – Mike Kubesh from Willmar Bus Service
– 5:40 pm – James Miller from Heritage Bank
– 6:00 pm – Willmar Mayor Marv Calvin
– 6:20 pm – Aqua Princess Brielle Thorpe
– 6:40 pm – International Princess Maddie Stoeberl
– 7:00 pm – Queen of Festivals Abby Valladarez
$5 for three throws or just push the button for $20.
All to benefit Hope For Our City and their Grocery Giveaway program.
5:30 pm – Willmar Fests Kids Fun Run with Miles 4 Mentors
6:00 pm – Willmar Fests Kiddie Parade
6:30 pm – Fireman's Challenge on 4th Street
7:30 pm – West Addison Blues
If you would like to be a vendor at this year's Downtown Block Party, please fill out the vendor application and return it by June 11th.
Click for the 2021 Vendor Application