HOLIDAZE 2023 SCHEDULE
SATURDAY NOVEMBER 18TH
2:30 PM - FREE Holiday Movie:  The Muppet Christmas Carol at The Barn Theatre
4 PM - Free Hot Chocolate and cookies with Q102 & Big Country by Selvig Park (while supplies last)
4 PM - 6 PM Activities and Crafts at The Barn Theatre, Spurs & Lakeland Building
4 PM - 6 PM Pictures with Santa and Mrs Claus at The Goodness Coffee House
4 PM - 6 PM Festival of Trees & Gingerbread House Displays at The Barn Theatre
4 PM - 6 PM Holidaze "Touch a Truck" on 4th Street
6:30 PM HOLIDAZE LIGHTED PARADE
After the Parade please stop by First Presbyterian Church for cookies and hot chocolate.
REGISTRATION IS CLOSED FOR THE 2023 HOLIDAZE PARADE Remember, this is a lighted Christmas parade, all entries must be adorned with lights. Please No Santas allowed on any parade entry. There is only one Santa Claus, which is the last parade entry.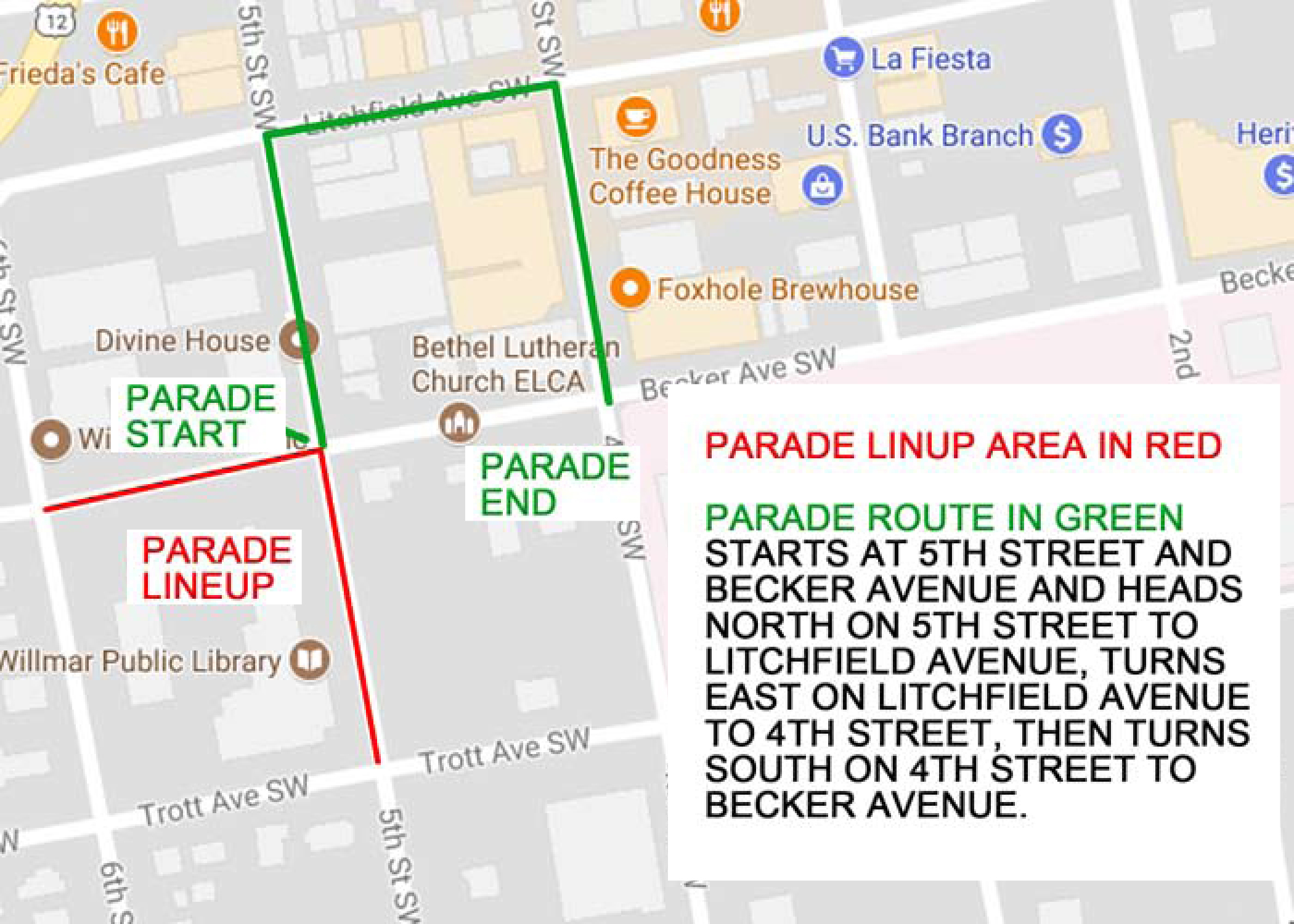 With your help, we can help make this upcoming holiday season a little brighter for children in our area! How? During the Holidaze Parade, you can donate a new and unwrapped toy with Toys for Tots. They will be at the Barn Theater from 2:00 PM to 7:00 PM collecting toys.